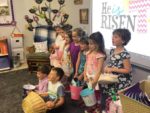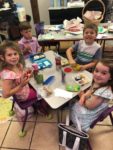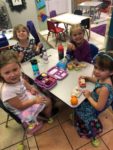 This week was the  letter Y. We learned about the yak. Did you know that the yak is the third largest beast in Asia. Yaks make a grunting sound and live about 20 years.
We read Yertle the Turtle, The Big Yawn, Yes Day and The Yak Who Yelled Yuck . The Zoophonic for letter Y is "Yancy Yak says Ya" and the motion is making your hand into a telephone and act as you are "yaking" on the phone.
We worked on Easter crafts and learned the true reason we celebrate Easter. We had our Easter party and our class egg hunt.