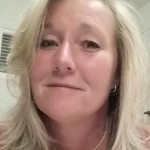 Lead Teacher, 3 Day Threes and 2 Day Twos
Kim grew up in Massachusetts where she obtained a Bachelor of Arts degree in Education with a minor in Special Ed. She moved to Mount Pleasant in 2005 with her family and has fallen in love with with the "Low Country"! Her son, Matthew 21, is a pre-med student at USC and dreams of becoming a doctor one day.  Her daughter, Riley is 19 and after a year of Nursing classes at Trident, is taking a year off to pursue modeling – she is also an amazing artist.
Kim loves athletics, adores the arts and is just as dedicated to her students as she is to her own children. She taught at LCLC from 2005 until 2011 when she chose to accept the position of Children's Ministry Director for Lighthouse Church. Because of her heart for children and the desire to interact with them on a daily basis, she rejoined our preschool family 4 years ago and continues to lead in our 3 Day Threes and Twos classes. She thoroughly enjoys sharing her love of Jesus and His love for them with the children of the school and the church.
Kim says, "I love to hear the kids talk about and know Jesus at such a young age….a huge jump start from where I came from. But it's never too late to make an impression. I'm looking forward to new year, another opportunity to be the hands and feet of Jesus, to love and teach your children, and to see God move through our sweet throughout the year. Here's to a fantastic year!"